Intro
The real Central European social media meet-up
Useful information
No sales pitching.
Various workshops
15 great speakers
International networking
Legendary after party
Tickets available!
Only limited amount of student tickets will be on sale.
The workshops (tba), afterparty & all day long catering already included in the price of the ticket.
What you get in VIP? Friday dinner with speakers + first to register for workshops + extended trial for tools + special Babel Camp drink + extra healthy sweet treats!
Standard tickets
1024 CZK / € 38
Good price, good value!
Student tickets
512 CZK / € 19
For owners of ISIC or any similar card.
VIP tickets
2048 CZK / € 76
Help us make it big — and we will prepare some extra stuff!
Great speakers are almost as important as stable Wi-Fi and good food. And we do have them for you! More speakers will be announced through July and August.
We are back and we want you to join us to enjoy the most useful and fun social media meet-up of 2016 in Central Europe.
For the first time in Prague we promise not to bore you with stuff you have heard way too many times. Nor with talking about Ferrari when we want to learn how to do it for your average Joe kind of clients.
Babel Camp is back with its 4th edition. Better, bigger and in a new stunning location in Prague. We have created the conference with the goal to bring together people who have a real life hands-on experience with social media from all different perspectives. We believe social media might really mean a revolution: the new way of communication. This goes far beyond the marketing and fishing for likes.
We want you to have fun, enjoy the networking, learn useful information you can start using right now. It will take place in a unique theater environment with plenty of extra activities and workshops. We do this because we like it. We know how it feels to listen to stuff you already heard thousand times and we promise not to bore you. The price should not be a hurdle for anyone — and we believe that what you invest will pay off. Afterparty, cool catering and a chance to network internationally of course included. All this because our DIY style of doing things and thanks to awesome sponsors sharing our views.
Want to help, take part, be a sponsor or a media partner? Get in touch!

+420 736 779 920
skype: zbiejczuk
Jatka 78 is a fresh & hip location used primarily as a theatre. Located next to Holešovická tržince it offers a stunning location.
From the first moment we saw it, we knew it: Babel Camp 2016 should take place here. There will be the main hall — but there will be also a lot of space for other activities and networking in the foyer (where also the after party takes place).
The workshops will be held in Paper Hub, Dělnická 43, Prague. PaperHub is part of Paralelní polis, located very near (5 min walk, one stop by tram) from Jatka 78. The space will be divided into two parts - so there are two workshops running in parallel..
Once we are done with the conference, you should get ready for an after-party. In last three years, this was an integral partf ot the whole experience, and we belive this will happen again! Who is going to play?

PDF aka pouštěč dobrých fláků (anyone knows an English translation?) will take you through the vocal and little bit of deep house. On the other side you can expect funk & rap & disco. It depends on actual atmosphere and party feeling :)

DJ Gyd brings house beats of any kind to your ears, hips and feet. Your task is to move:)
Want to bring your friends who won't be at the conference? No problem! Everyone is welcome. Conference attendees go free, others will be asked to pay 100 CZK or 4 Euros.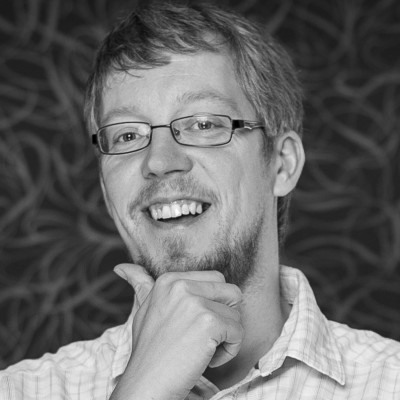 Adam Zbiejczuk
Adam started the whole show back in 2013 — as a social media professional with 10 years experience he always wanted to connect people within the CEE region.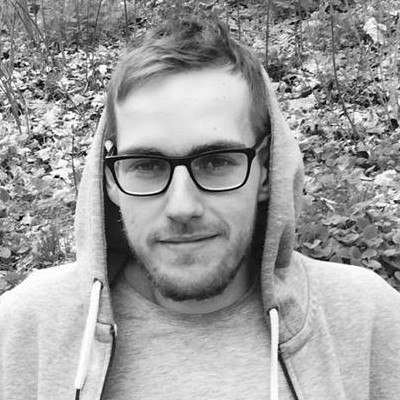 Martin Šilar
Martin has cooperated with Adam for couple of years now, but he is also in charge of social media for clubs, festivals and other cultural institutions.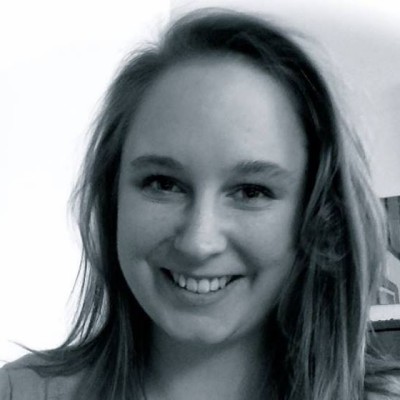 Lucie Jurčová
Lucka has a lot of experience with event organization and is also part of Influencer.cz team with Adam & Martin.
Thank you, we couldn't do this without you!